PERTH'S LEADING GLASSPOOL FENCING SERVICES
Fully compliant with Australian standards
WELCOME TO GLASSPOOL FENCING PERTH WA
Level Up Your Pool Experience with Glass Pool Fencing Perth WA
Glass pool fencing has become a popular trend these days. In terms of choosing the finest security feature for your pool, nothing can beat from installing glass pool fence as it is known as the perfect strategy to safeguard your pool while providing excellent aesthetics.
Glass pool fences are used to maintain privacy and safety of your pool. They don't only act as a shield for any pool, but also it adds a sublime touch to the pool's beauty. If you are planning to install durable, affordable, and best fencing for your pool, Glass Pool Fencing Perth WA is the choice!
We give you nothing but the best
With our glass pool fencing services, your pool's beauty will never be the same. We have a team of professionals who are highly skilled and qualified to do the job for you. When it comes to the materials, we only use quality made glass fences.
We don't just use any material for your preferred glass pool fencing. As a reliable provider, we always aim to give you the best of what you deserve. That's why we always ensure that all of our materials are of high quality and made to last for many years.
Assessment, Design, and installation
In terms of the installation process, our professionals don't just install the glass pool fences around your pool. Before we install, we will visit your place first for us to know the right measurement for pool fencing. After that, we will give you options for your preferred design.
We know that all of our clients are unique and require different things. So, for us to give you the highest possible level of satisfaction, we will give you the opportunity to pick the best design suited for your needs. Once done with the assessment, we'll proceed with the installation process.
Why Go for Glass Pool Fencing Perth WA?
What makes us different from other companies is that we use the latest and most advanced technique and equipment to complete the process. Due to this, almost all of our clients highly recommend us, making us as one of the most in-demand providers of glass pool fencing services.
Unlike other types of pool fencing, glass pool fencing can make your pool much more appealing and attractive while preserving its beauty.
It improves not just the appearance of your pool, but also the overall appearance of your home, providing your place a stunning and elegant look.
Glass pool fencing is also durable and can last for many years with proper care and maintenance.
It can withstand extreme weather and very cost-effective.
Why Choose Our Services?
Instructions supplied
We are committed to your satisfaction
Easy to install
Fully Australian compliance
Metro Express delivery
Our price are very competitive
What You Can Expect From Us
Best quality available
For the best quality of glass pool fencing that are perfect for all types of budget, Glass Pool Fencing Perth WA. We are a proud West Australian company that offers the most competitive prices in the market!
As an expanding business, we are fully committed to keeping up with all the newest glass fencing designs and styles. We take great pride in our personal and face to face service provided to each and every client, and we endeavor to offer our professional service not only in Perth but also in other nearby suburbs.
Expect a smooth, hassle free process
Composed of a team of experts who are involved hands-on with every pool fencing project, starting from the ground level. Whether you are looking for a completely installed glass fencing, or you choose to do things by yourself.
You can be sure that we will be more than happy to share our experience and expertise to ensure that your project will run as smoothly as possible. Right on your set budget and within or ahead your target date of completion.
We aim to not only meet standards but set our own
Glass Pool Fencing Perth WA offers a good selection of glass fencing styles for enclosing your pool area. Our styles are guaranteed to add more value to your property and at the same time, they also offer the highest safety standards fit for all members of your family.
Despite the affordable prices of our products and services, you can be sure that we will never compromise on their quality. We strictly adhere to all pool safety standards set by the Australian regulations.
Meet the Team
Our team at Glass Pool Fencing Perth WA is composed of experts who bring several years of industry experience to all glass pool fencing project that they handle. We have highly trained and skilled installers who can efficiently pull down your existing pool fencing to set up your newest glass fence.
Our reliable, friendly and prompt technical installers will get the job done right on the very first time. We also have an after-sales service team that will be ready to answer all your questions.
Why Choose Us?
There are many reasons why we remain as the trusted name for glass fencing in Perth:
Advice on suitable designs
Knowledge of the different pool fencing regulations
Professional and courteous service
Experienced tradesmen
Obligation-free quotation
We capitalize on meeting your installation, service and sales expectations.
Contact Us Today
No matter how big or small your pool is, we are always available to give you the best quality pool fencing services at competitive rates. So, what else are you waiting for? Keep in touch with us today and find out how Glass Pool Fencing Perth WA can transform your pool in no time!

Michaelle, Applecross
We are very happy with the quality of our glass pool fencing and in your service and price. Excellent Job guys.
Jene, Joondalup
This company recommended by my friend who recently got the pool fencing done from this company, I am equally happy from my job as well and thanks very much for the discount to both of us.
Jason, Kalamunda
I did get 5 quotes from different companies but in the end I choose this company due to their reputation and experience and I am very glad with the results. Highly Recommended
Jenelle City Beach
Reasonable quote, excellent workmanship, Highly Experienced, NO MESS, friendly and polite.I am more than happy to recommend this company. A +++.
Sandra, Ellenbrook
We would not hesitate to recommend Glass Pool Fencing Perth. Jene provided fantastic customer service, was very professional and outcome was excellent workmanship. Recommended to anyone
Jessie Wattle Grove
Brilliant job done in a Short time frame given. Our glass pool fence looks sophistically done and elegant and it completes the beautiful vista of our new swimming pool. Thanks very much guys.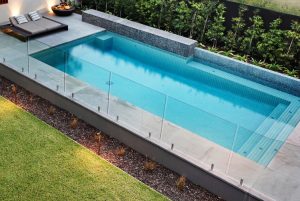 Frameless glass pool fencing consists of a sequence of glass panels. A progression of glass boards. It is being called frameless·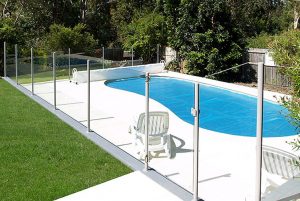 Semi-Frameless Glass Pool Fencing adds a hint of favor, class and price to your house while nonetheless imparting the highest safety standards in your family.
08 9468 8063
Book a Cleaning or Customize a Plan Today